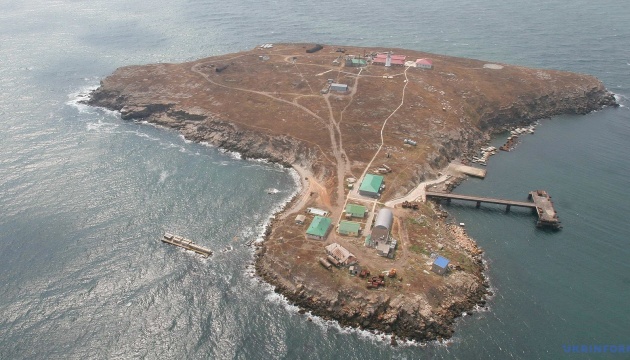 Russian defeat on Snake Island will not end sea blockade, but will alleviate pressure off Ukrainian coast - ISW
The retreat of Russian troops from Snake Island will reduce pressure on the Ukrainian coast by removing Russian air defense and anti-ship missile systems from the island, but it will not end the sea blockade.
The U.S.-based Institute for the Study of War (ISW) said this in its latest Russian offensive campaign assessment, Ukrinform reports.
According to analysts, the retreat itself will not end the sea blockade, however, as Russian forces have access to land-based anti-ship systems in Crimea and the western Kherson region that can still target Ukrainian cargo as well as the use of the remaining ships of the Black Sea Fleet.
They also noted that Russian milbloggers overwhelmingly defended the Russian decision to withdraw troops and equipment from the island, claiming that Russian forces are prioritizing the "liberation of Donbas."
The Operational Command South officially announced on June 30 that following a successful phase of a Ukrainian military operation, Russian forces hastily evacuated the remnants of their garrison from Snake Island.
Later, the Ukrainian government explained that the urgent retreat of Russian forces from the island should be considered a significant success by the Ukrainian Armed Forces, since Russia sought to deploy air defense systems and other weapons on the island in an attempt to control the entire northwestern part of the Black Sea.
The operation of the Ukrainian Armed Forces on Snake Island is not over, as the Ukrainian flag has yet to be raised on the island.