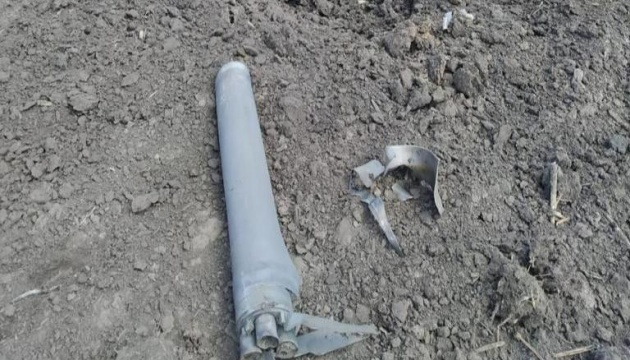 Russian barrel, jet artillery targeting border areas in Chernihiv, Sumy regions
Russian invaders keep shelling border areas of Sumy, Chernihiv regions
That's according to the Telegram channel of the State Border Guard Service of Ukraine.
"Russian occupation troops continue shelling the border areas of Sumy and Chernihiv regions," the statement reads.
For instance, in Sumy Region, 70 rockets were fired from a multiple rocket launcher and a self-propelled artillery system at the Krasnopillia community; 10 missiles were launched from a helicopter at the outskirts of the Velyka Pysarivka community, which also came under Russia's 120mm mortar fire; about two dozen shots with 120mm mortars were recorded at the Khotin community. In addition, the enemy fired firearms.
It is also reported that the enemy dropped explosives from drones, fired self-propelled guns and small arms on the border territory of Velyka Pysarivka and Krasnopillia communities.
In addition, the Russians attacked the Novhorod-Siverskyi community, Chernihiv region, with two dozen 120mm mines. The Semenivka community was shelled with mortars and self-propelled guns.
This morning, three barrel artillery attacks were recorded coming from the territory of the Russian Federation. Operational Command North has issued the relevant report via Telegram.
"On the morning of June 30, between 10:27 and 10:35, three shellings from the territory of the Russian Federation were recorded in Chernihiv Region," the message reads.
Four explosions rocked the area near the village of Hremiach. Later, two hits (probably by barrel artillery) were recorded near Hremiach. Three more strikes, also allegedly from barrel artillery, were recorded in the area of Mykhalchyna Sloboda.
No casualties or damage to military equipment was reported. No reports were received on losses among the local population or damage to civilian infrastructure either.
As reported, the day before, border guards shot down an enemy drone carrying explosives over Sumy region.