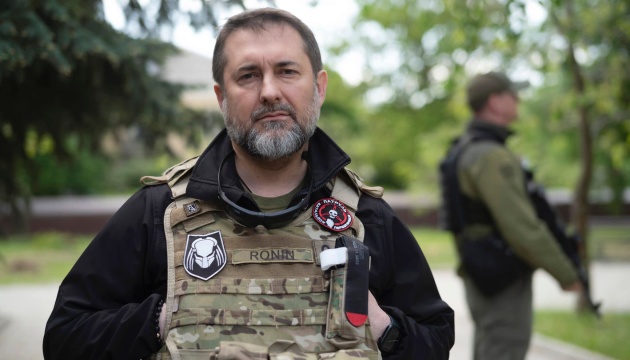 Ukrainian troops suffer no losses while retreating from Siverodonetsk - region's chief
When withdrawing from Siverodonetsk, Luhansk region, Ukrainian defense forces have not lost a single soldier.
This was stated by the chief of the Luhansk Regional Military Administration, Serhiy Haidai, Ukrinform reports with reference to the administration's press service.
"The Ukrainian military fulfilled its tasks in Siverodonetsk by 200%, having inflicted significant losses on the Russians in terms of manpower and equipment. At the same time, during the withdrawal from the city, not a single fighter was killed as everything was so well organized," Haidai said.
Regarding the current situation in Luhansk region, he said that the Russians were firing chaotically at Lysychansk so logistics routes to and from the city remain complicated.
"In the aftermath of shelling, the roads are covered with shrapnel, which cuts cars' wheels. There was a case where the chief of the city military administration, having reached a site without hindrance, was returning via the same route and was then forced to change a tire because the street was already covered with mine fragments," the head of the region added.
However, despite pressing danger, food is still being shipped into the city. Water is supplied to the locals only by emergency service teams.
Haidai also said that Lysychansk hospitals have managed to stock up on medicines.
It was reported that the Russians had almost completely destroyed Siverodonetsk by constant massive shelling. In particular, according to the head of the Luhansk Regional State Administration, all critical infrastructure has been destroyed, 90% of the city has been damaged, and 80% of residential buildings will have to be demolished as deemed non-repairable.