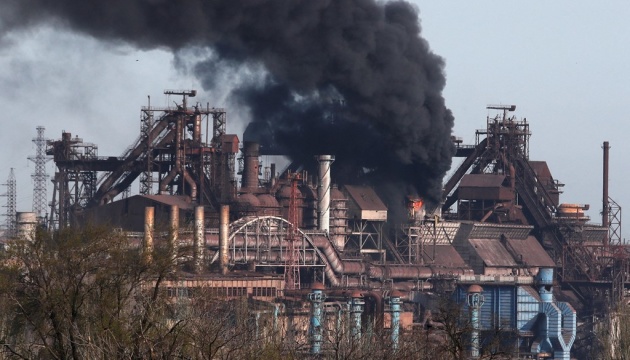 Biggest swap: 144 servicemen, including 95 Azovstal defenders, return home
As a result of the largest-scale POW exchange since the full-blown Russian invasion, 144 Ukrainian defenders were released from captivity.
That's according to the Main Intelligence Directorate of the Ministry of Defense, Ukrinform reports.
"Another exchange of prisoners took place, thanks to which 144 Ukrainian defenders returned home. This is the largest swap since the full-scale Russian invasion. Of the 144 released, 95 are Azovstal defenders. Among them 43 are servicemen with the Azov Regiment," the statement says.
Fifty-nine servicemen released in the effort represent the National Guard; 30 – Navy; 28 – the Armed Forces; 17 – the State Border Guard Service; nine - Territorial Defense forces; and 1 - National Police.
Of these, 23 are officers and 69 are sergeants and non-commissioned officers. The oldest of the released is 65, the youngest is 19.
It is noted that most of the released Ukrainians have sustained serious injuries: gunshot and shrapnel wounds, explosive injuries, burns, fractures, and amputations. All of them are now receiving appropriate emergency medical and psychological care.
The Coordination Headquarters continues its work toward ensuring the return of all Ukrainian defenders from Russian captivity.
As Ukrinform reported, on June 28, the Coordination held another exchange of prisoners according to the 17 to 15 formula.