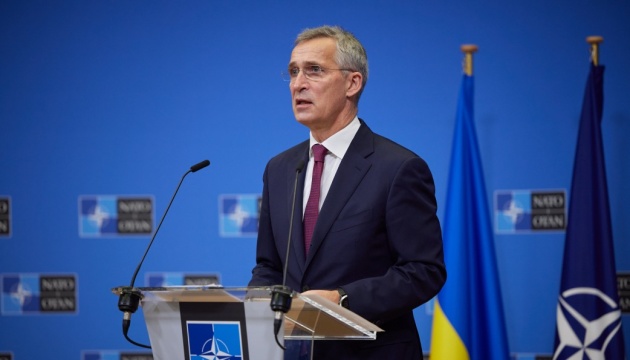 Stoltenberg: NATO to sustain support for Ukraine to ensure that it prevails
NATO will continue to provide unprecedented support for Ukraine to ensure its right to self-defence to create the conditions for its victory in the war for its freedom.
"We will demonstrate that NATO's door remains open by inviting Finland and Sweden to join our Alliance. We will adopt a more comprehensive assistance package for Ukraine. And sustain our unprecedented support for the country's self-defence to ensure that Ukraine prevails. I am glad that President Zelensky is joining us today. The bravery of the Ukrainian people and armed forces have inspired the world. NATO Allies continue to stand with Ukraine," NATO Secretary General Jens Stoltenberg said in his opening remarks at the meeting of the North Atlantic Council at the level of Heads of State and Government, an Ukrinform correspondent reports.
As Stoltenberg noted, the Madrid Summit takes place in a more dangerous and competitive world where authoritarian regimes are openly challenging the rules-based international order.
"We will agree NATO's new Strategic Concept, the blueprint for our future security.
We will further strengthen our deterrence and defence. With more forces, increased readiness, and stronger capabilities. We will make sure that our Alliance is properly resourced to face new security challenges," NATO Secretary General added.
NATO summit takes place in Madrid on 28-30 June. The Heads of State and Government consider the ways to strengthen deterrence and defense policies and to develop the Alliance's defense capabilities in the new security situation that has emerged since Russia's invasion of Ukraine.
ol