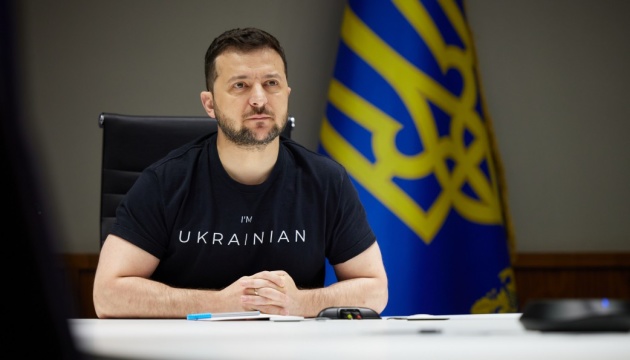 War will end with Ukraine's victory - Zelensky
Ukrainian President Volodymyr Zelensky has said he is convinced that Russia's war against Ukraine will end only with Ukraine's victory.
Zelensky said this in an interview with the American TV channel NBC, Ukrinform reports.
"The war will surely come to an end. I am sure it will end with Ukraine's victory, no matter how it is, and no matter how difficult it is for us. We must drive the occupiers out of our land. We will do it as much as we can. For us, it is our life, our way," Zelensky said.
He stressed that the world has no right to lose to Russia, because democracy will then lose.
On February 24, the Russian Federation launched a new phase of the war against Ukraine – an all-out invasion. Russian invaders are shelling and bombarding Ukrainian cities and villages, torturing and killing civilians. Ukraine's defense forces are offering fierce resistance to Russian invaders.
Photo: President's Office