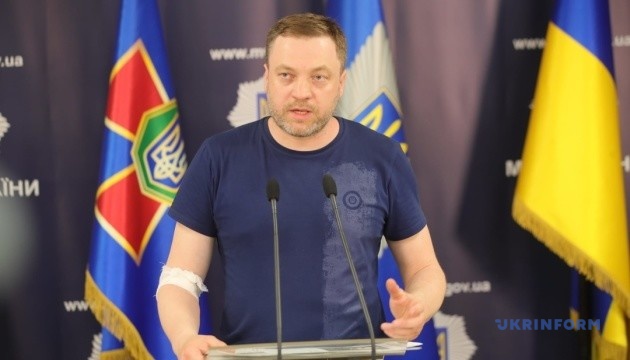 No survivors under rubble of shopping mall in Kremenchuk - Monastyrsky
Ukraine's Interior Minister Denys Monastyrsky has said that there are no survivors under the rubble of a shopping mall in Kremenchuk, hit by a Russian missile on June 27.
He said this at a briefing on Tuesday, June 28, according to an Ukrinform correspondent.
"We hoped that in the first hours [after the attack] there could still be people alive. But due to the fire that broke out 10-15 minutes after the missile hit, we can say for sure that there are no survivors left," Monastyrsky said.
He noted that psychologists from the State Emergency Service and the National Police are working with loved ones of people who were inside the shopping center.
Russia on June 27 launched a missile strike on Kremenchuk, with one missile hitting a shopping and entertainment center. Kyrylo Tymoshenko, deputy head of the Ukrainian President's Office, said that more than 20 people had been killed in the attack and that doctors had helped 59 victims.