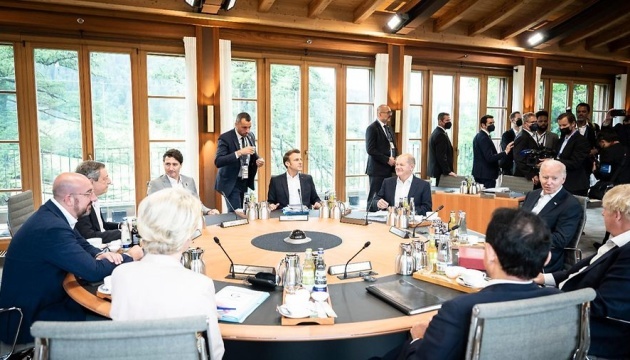 G7 calls on China to press Russia to end war against Ukraine
G7 leaders have called on China to put pressure on Russia to end its war against Ukraine and immediately withdraw its troops from Ukrainian territory.
That's according to a joint communique issued by the heads of state and government of the Group of Seven (G7) countries after the summit in Elmau (Germany) on June 26-28.
"As Russia is waging its unjustifiable, unprovoked and illegal war against Ukraine, we call on China to press Russia to immediately comply with the legally binding order of the International Court of Justice of 16 March 2022 and to abide by the relevant resolutions of the UN General Assembly and stop its military aggression – and immediately and unconditionally withdraw its troops from Ukraine," the communique said.
The Group of Seven also called for cooperation with China on shared global challenges and urged China to uphold its obligations under international law and to contribute to international security.
"We remind China of the need to uphold the principle of the UN Charter on peaceful settlement of disputes and to abstain from threats, coercion, intimidation measures or use of force," the statement said.