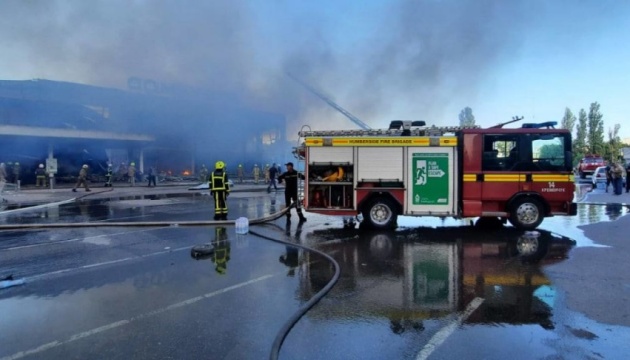 Death toll from Russian missile strike on Kremenchuk grows to 11
The death toll from a Russian missile strike on the Amstor shopping mall in Kremenchuk, Poltava region, has grown to 11.
Dmytro Lunin, head of the Poltava Regional Military Administration, said this in a Telegram post, Ukrinform reports.
"Eleven people have already been killed by a missile strike on Kremenchuk. Rescuers continue to dismantle the rubble of the shopping mall," the statement said.
Earlier, Lunin said that the shopping center was completely destroyed.
On June 27, at 15:50, Russian forces fired two Kh-22 missiles at a Kremenchuk shopping mall. More than 1,000 civilians were inside at the time of the attack. At least 50 people were affected, and 21 of them were hospitalized.
Photo: Ukraine's State Emergency Service