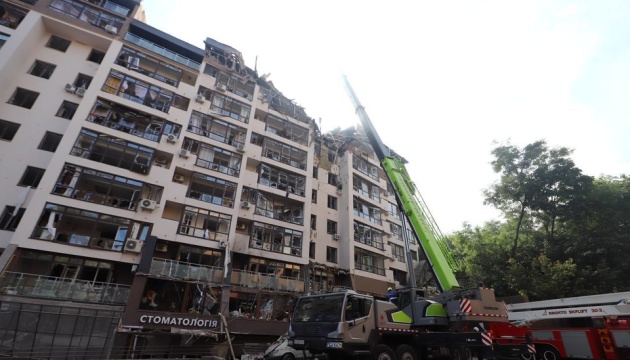 Russian missiles on Kyiv launched with Tu-95, Tu-160 bombers – Air Force Command
This morning the Russian military have fired Kh-101 missiles at the city of Kyiv with Tu-95 and Tu-160 bombers.
The relevant statement was made by Spokesperson of the Air Force Command of the Armed Forces of Ukraine Yurii Ihnat during a nationwide telethon, an Ukrinform correspondent reports.
"The strategic bombers, Tu-195 and Tu-160, which have been used to fire missiles at Kyiv Region today, are those stationed in the Caspian Sea, Astrakhan. They take off from there. They are equipped with basic missiles and launch them from there. The Kh-101 missile has a range of 5.5 thousand kilometers. Thus, bombers do not necessarily need to enter our airspace. It is enough for them to take off, take a firing track and launch missiles. Four to six missiles have been fired today. In fact, our anti-aircraft defense units reacted, and some missiles were shot down. One missile was confirmed to have been destroyed. The fragments of the other are being searched," Ihnat told.
In his words, Kh-101 missiles are one of the most expensive used by the Russian army.
A reminder that, in the morning of June 26, 2022, a 9-storey apartment block was hit with a Russian missile in Kyiv's Shevchenkivskyi District. As a result, the upper floors were partially destroyed. Reportedly, five civilians were injured. Rescue works are underway.
mk