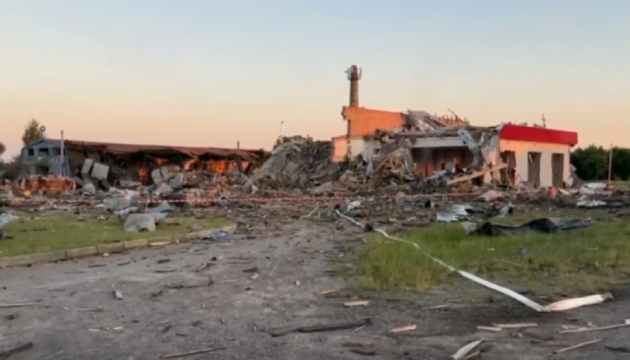 Death toll in Russian missile strike on Rivne region rises to four
The death toll in Russian missile strike on Sarny town, Rivne region, has risen to four. Seven people were injured.
"Sad news from Sarny. Another person was found dead under the rubble. Thus, the death toll in yesterday's missile strike on civilian objects has risen to four," Head of Rivne Regional Military Administration Vitaliy Koval posted on Telegram.
The victims are men aged 30 to 51 years. Two more wounded are in critical condition.
Sarny Mayor Ruslan Serpeninov posted on Facebook that seven people had been injured. "I can say at the moment that 11 people have been affected by the missile attacks on the town of Sarny. Four of them were killed, two are in critical condition in intensive care unit. Five people received minor injuries," Serpeninov wrote.
As reported, at about 20:00 on June 25, Russian troops launched two missile strikes on a service station, car wash, and a car repair shop in Sarny, Rivne region.
ol