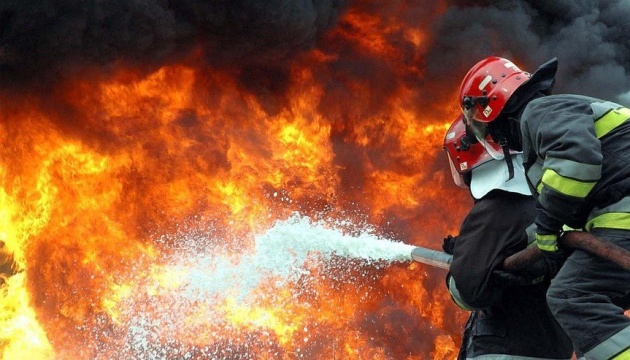 Several explosions heard in Kyiv
Several explosions rocked Ukraine's capital Kyiv early on Sunday, June 26.
That's according to Suspilne, Ukrinform reports.
The explosions were heard as air raid sirens were sounded.
According to Kyiv Mayor Vitali Klitschko, the explosions rocked the city's Shevchenkivskyi district.
Shortly afterwards, the mayor added that ambulance crews and rescuers were already on the spot, and that residents of two apartment blocks were currently being rescued and evacuated.
According to the Ukrainian Air Force Command, on June 25, Russian forces used sea-based Kalibr missiles against targets in western Ukraine, Kh-22 and ground-based Iskander and Tochka-U missiles against targets in northern Ukraine, and Oniks missiles and Bastion complexes against targets in southern Ukraine.