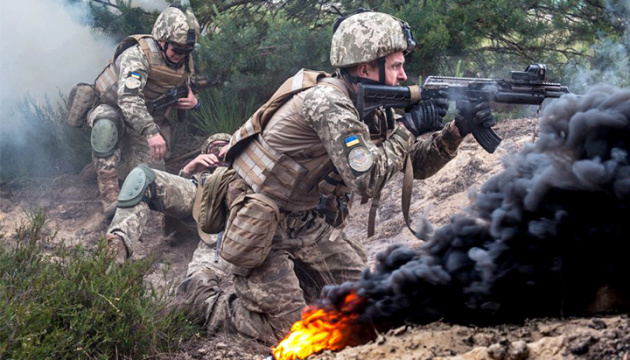 Russian invaders fighting within Lysychansk - ISW
Russian forces are fighting within Lysychansk and reportedly have reached a mine and a gelatin factory on the outskirts of the city.
The Institute for the Study of War (ISW) said this in its latest report, Ukrinform reports.
Russian forces conducted an abnormally large series of missile strikes against Ukrainian rear areas on June 25 as they fired over 50 ground-, air-, and sea-based missiles at Ukraine. At the same time, Russian forces are "consolidating" and "fortifying" positions in Sievierodonetsk, Syrotyne, Voronove, and Borivske following the completion of the Ukrainian withdrawal from Sievierodonetsk on June 24.
The Rapid Response Brigade of the Ukrainian National Guard stated that Ukrainian positions in Lysychansk are more strategically valuable than previously held positions in Sievierodonetsk.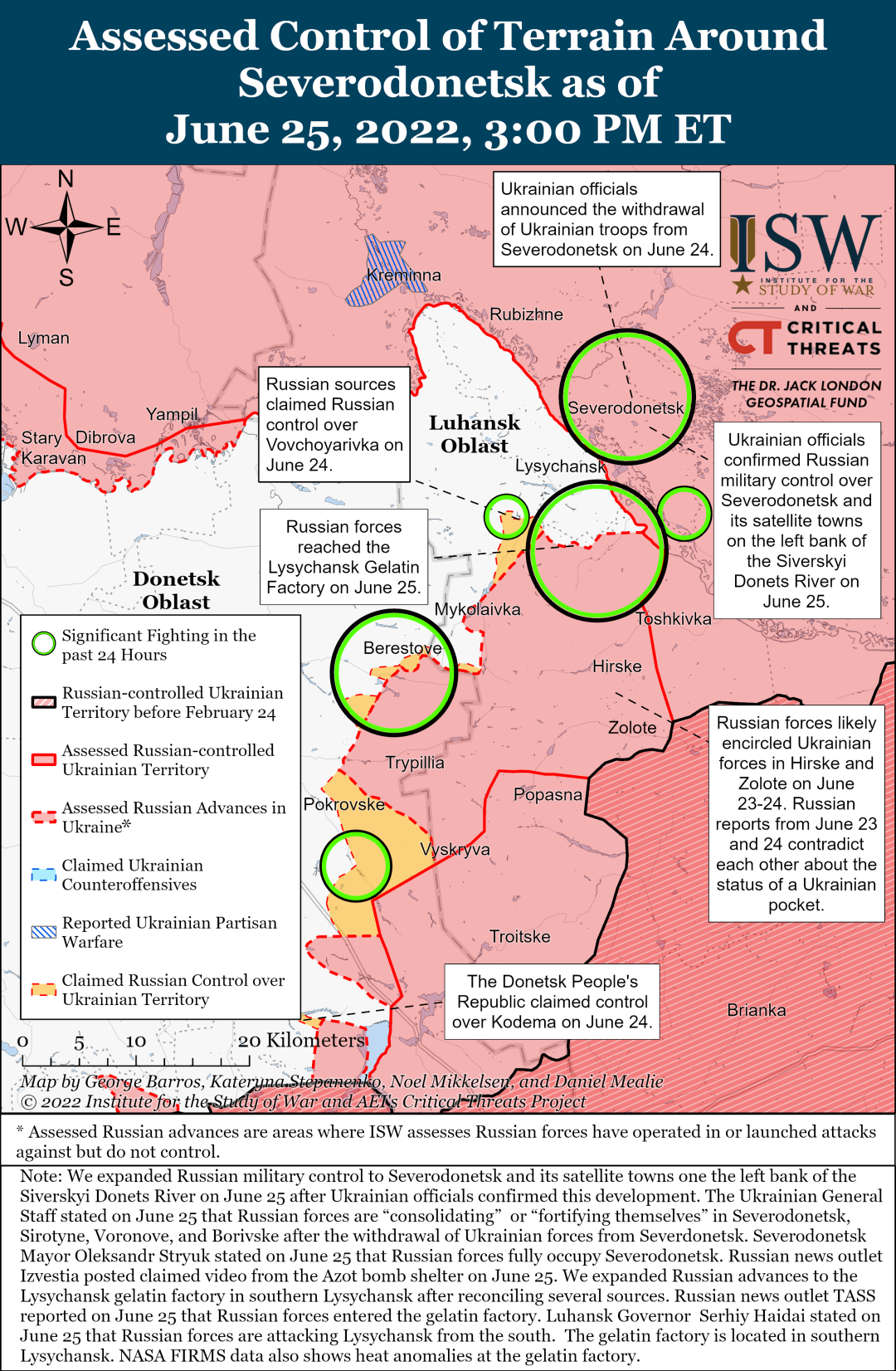 The Ukrainian Air Force Command noted that Russian forces used sea-based Kalibr missiles against targets in western Ukraine, Kh-22 and ground-based Iskander and Tochka-U missiles against targets in northern Ukraine, and Oniks missiles and Bastion complexes against targets in southern Ukraine.