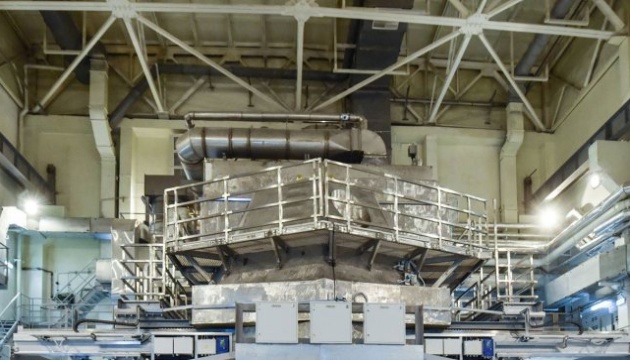 Russian strike damages nuclear installation in Kharkiv
The nuclear subcritical installation "Source of Neutrons" was damaged in Kharkiv as a result of shelling by Russian troops on June 25.
"As a result of another Russian strike on Kharkiv on June 25, 2022, the nuclear subcritical installation "Source of Neutrons" was damaged. According to the operating entity of the National Science Center Kharkiv Institute of Physics and Technology, additional damage to buildings and infrastructure of the industrial site was established after a preliminary inspection," the press service of the State Nuclear Regulatory Inspectorate of Ukraine posted on Telegram.
The staff continue to inspect the buildings, structures and equipment of the installation to identify any damage, but these works are hampered by the constant danger of new shelling.
Currently, the Source of Neutrons is in a deep subcritical state. The operating personnel monitor the condition of the installation, continue to work to eliminate the consequences of hostilities, and maintain the equipment of the nuclear installation in working order. However, this work is complicated and is sometimes impossible due to the danger of new shelling of the site. There is no external power supply to the Source of Neutrons.
The radiation background in the experimental hall of the building is within the norm.
As reported, since the beginning of the full-scale Russian invasion of Ukraine, the territory of the Institute, where the Source of Neutrons is located, has been constantly shelled and bombed by Russian troops.
The Institute's infrastructure has already suffered catastrophic damage. The Source of Neutrons was shelled and the institute building was severely damaged. New damage due to Russian strikes is possible, posing a threat to the condition of nuclear and radiation safety.
ol