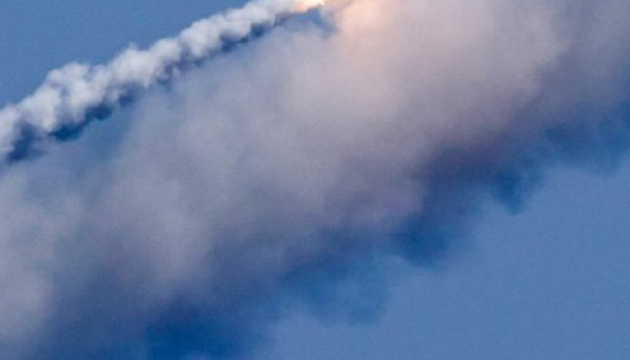 Intelligence: Latest missile strikes "large-scale provocation" by Russia to draw Belarus into war
A swarm of missiles launched by Russian warplanes on targets in Ukraine from the Belarusian airspace overnight Saturday is part of a large-scale provocation in order to further involve Belarus in the war against Ukraine.
That's according to the Main Intelligence Directorate of the Ministry of Defense of Ukraine (GUR MO), Ukrinform reports.
"On the night of June 25, a massive missile and bomb attack was carried out on the territory of Ukraine. In particular, Russian bombers operated directly from the territory of Belarus. For this purpose, six Tu-22M3 aircraft were involved, which launched 12 X-22 cruise missiles. The launch line is the area of ​​the town of Petrykov, not far from Mozyr, approximately 50-60 kilometers from the state border of Ukraine. The bombers took off from the Shaykovka airfield in Russia's Kaluga region. Then, through the territory of Kaluga and Smolensk regions, they entered the airspace of Belarus. After launching the missiles, they returned to Shaykovka airfield in Russia. The blow was inflicted on Kyiv, Chernihiv, and Sumy regions," the GUR reports.
The agency notes that this is the first case of an air strike on Ukraine directly launched from Belarusian territory.
"Today's shelling is directly related to the Kremlin's efforts to involve Belarus as a party to the war against Ukraine," the intelligence service said.
As Ukrinform reported earlier, the Russian Federation plans to blow up apartment blocks in Mozyr. The intelligence says this could be a false flag operation, to blame Ukraine for a retaliation move in response to the latest airstrikes.
In the early hours of Saturday, Russian invaders fired missiles at Zhytomyr, Lviv, and Chernihiv regions.