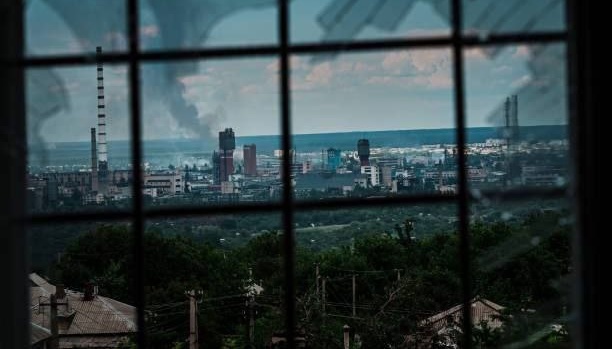 Pentagon comments on retreat of Ukraine's Armed Forces from Severodonetsk
The controlled retreat of the Armed Forces of Ukraine from Severodonetsk enables the Ukrainian defenders to consolidate in positions where they can better defend themselves.
"I just want to put into context what we're seeing in Severodonetsk in terms of the Ukrainian Armed Forces' managed retrograde from that location," a senior Pentagon official said at a briefing on June 24.
He suggested looking at the sweep of the past four months: Russia had to completely recalibrate its plans, because its initial plans were overly ambitious and mismanaged, going from their multi-axis attempt that was defeated by the Ukrainians to a focus on Eastern Ukraine.
And really, the Russians are just eking out inch by inch of territory here, the official said.
He noted it's important to reflect on the cost that Russia has paid for this "very small, very incremental gain."
"So in terms of the situation in Severodonetsk, the way that I view it is the Ukrainian Armed Forces are performing a professional, tactical retrograde in order to consolidate their forces in positions that they can better defend themselves. And I see this as occurring on the heels of their ability to continue to pin down Russian forces over a very long period of time in a very small geographic area," the representative of the Pentagon said.
On June 24, Head of the Luhansk Regional State Administration Serhiy Haidai and journalist Yuriy Butusov reported that the Armed Forces of Ukraine had been ordered to withdraw from Severodonetsk to a new line of defense.
ol