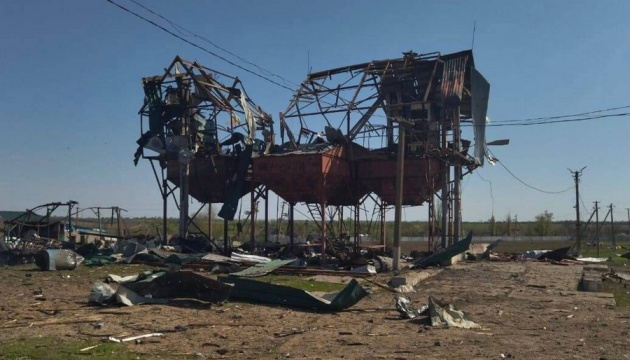 Russia blackmailing world with food catastrophe - Center for Countering Disinformation
The Center for Countering Disinformation at the Ukrainian National Security and Defense Council has said that Russia is blackmailing the world with a food catastrophe.
According to Ukrinform, the Center said this on Telegram.
The CCD analyzed the conclusions of the debate of the Parliamentary Assembly of the Council of Europe (PACE) on the "Consequences of the blockade of the Black Sea."
Participants in the PACE debate on June 23 in Strasbourg stated that the blockade of Ukrainian ports by the Russian army provokes a food catastrophe in North Africa and the Middle East - Lebanon, Somalia, Egypt, Pakistan, Yemen, Bangladesh, Qatar. The food stability of developed countries is also under threat.
Russia demands the lifting of Western sanctions in exchange for granting access to grain and returning it to the world market. CCD experts said that this is a manipulation.
As a result, the participants in the debate called on the governments of the PACE member states to initiate a UN resolution on the creation of a special humanitarian corridor for the export of Ukrainian grain under the auspices of the UN.
Ukraine, in turn, submitted proposals to the UN on a plan to unblock Ukraine's ports.
The issue of unblocking ports and grain should be considered next week.