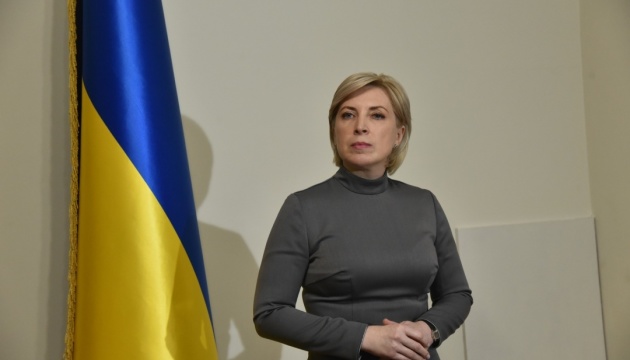 Ukraine in March-May returned 103 civilians illegally held by Russia - Vereshchuk
Ukraine has managed to return 103 civilians illegally detained by Russia between March and May.
Iryna Vereshchuk, Ukraine's Deputy Prime Minister and Minister for the Reintegration of Temporarily Occupied Territories, said this in an interview with Ukrinform.
"We have managed to return 103 people only during the exchanges that we conducted. There were 14 of them in the last three months -- in March, April and May. Now I am not dealing with exchanges. Therefore, I do not know what the concept of this work will be. Maybe it will be different. But while I was in charge of the coordination headquarters, we refused to exchange prisoners of war unless there were civilians on the list who were simply given to us. If there were not at least one or two women on the list among these civilians. That is, it was a mandatory requirement," Vereshchuk said.
According to her, civilian exchanges are also taking place today.
She noted that this is a huge problem in general, because there is no mechanism for the return of civilians. "That is, it is impossible to formally exert pressure, for example, using the Geneva Conventions, because we do not exchange civilians. There is no such thing as a civilian exchange. Russia captured them as a terrorist in order to hold them and get something in return. We immediately explained to them that it was impossible," Vereshchuk said.