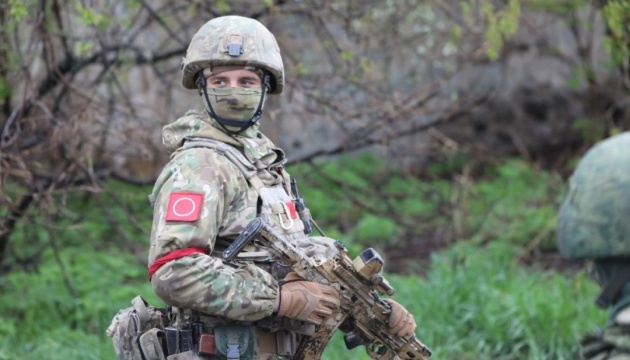 Russia keeps amassing troops at Ukraine border, forms 3rd Army Corps
In Russia's Bryansk and Kursk regions bordering Ukraine, the enemy forces have so far massed up to 4,000 manpower and up to 300 firepower units. This is not enough to launch an offensive operation toward Kyiv, but the formation of the 15,500-strong 3rd Army Corps based in Mulino, Nizhny Novgorod region, is underway in the Western Military District. It is possible that, if required, they could be involved in the attack on the Ukrainian capital.
This was announced in an interview with Ukrinform by Commander of the Kyiv Defense Group Oleksandr Pavliuk.
"Currently, along the state border of Ukraine in Bryansk and Kursk regions of Russia, there are up to three battalion tactical groups, a company tactical group with the armed forces of the Russian Federation, and up to three battalions of the Federal Service of the National Guard. Today, this group is not enough to conduct an offensive operation in the direction of Kyiv. Its main task is to cover the Russian-Ukrainian border. The total number of enemy groups in the said zone, taking into account the FSB border service of the Russian Federation, may include: up to 4,000 personnel and up to 300 firepower units," Pavliuk said.
In addition, according to the commander, in order to increase the number of troops and create favorable conditions for the offensive in the North-West Zone, the enemy continues to form the reserve and new military units.
The approximate deadline for completing formation of the 3rd Army Corps is August 15, 2022.
"It is possible that, if necessary, military units of the newly created army corps may be involved in the offensive on Kyiv," Pavliuk said.
The commander also noted that in the future, the enemy will continue to launch air and missile strikes, including with high-precision weapons, and retain the necessary set of troops near the state border to carry out restraining and assault operations in certain areas, including with the involvement of subversive and reconnaissance groups, while further fortifying their positions along the relevant section of the Russian-Ukrainian border.