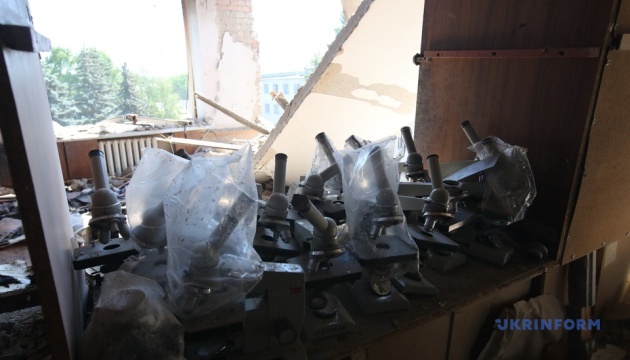 Russian missile destroys one of college buildings in Kharkiv
Last night a building of one of educational institutions in Kharkiv's Kyivskyi District was hit with a Russian missile and caught fire.
The relevant statement was made by the Main Department of the National Police of Ukraine in Kharkiv Region on Telegram, an Ukrinform correspondent reports.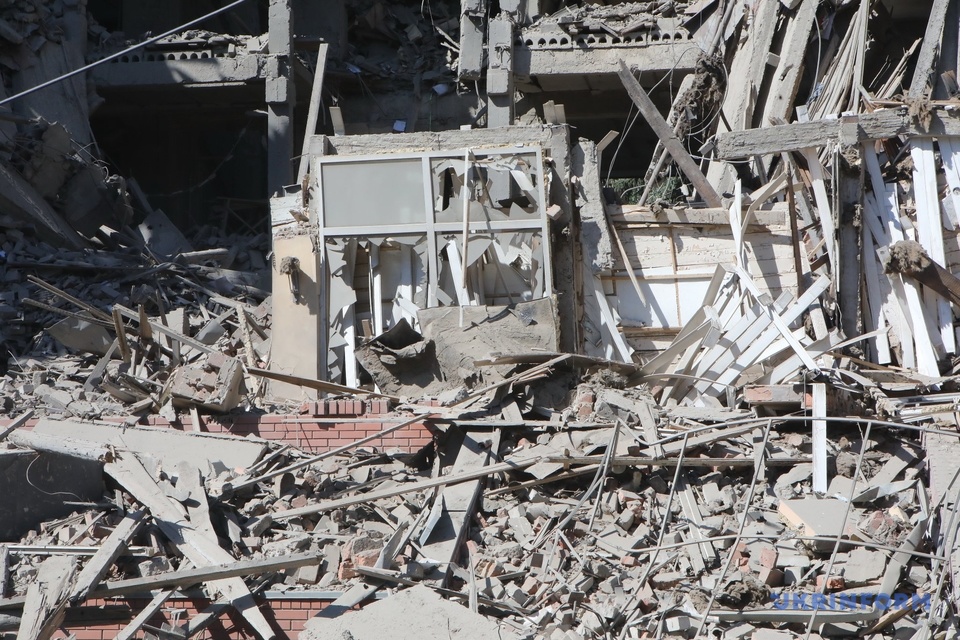 "The enemy projectile hit and destroyed a building of the college. Windows, facades and communications in structures situated within its territory were damaged. No casualties among civilians were reported," the report states.
According to Head of the Main Department of the National Police of Ukraine in Kharkiv Region Volodymyr Tymoshko, there were no military within the territory of the college, and Russians fired missiles at the city infrastructure to intimidate local residents.
"Lately, between 11:00 p.m. and 01:00 a.m., Russian occupation forces have been launching guided cruise missile strikes on Kharkiv's city infrastructure. Last night the enemy hit an educational institution with no military inside," Tymoshko told.
According to the Ukrainian State Emergency Service, the Russian missile strike caused a fire in the college premises.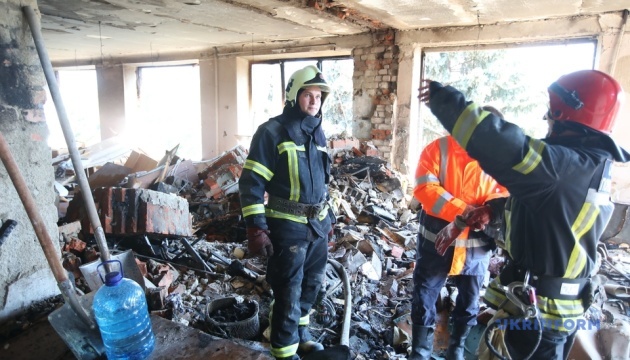 As the rescue team arrived at the scene, about 60 square meters on the upper floor of the 4-storey building were on fire. The fire was localized at 11:41 p.m. and fully extinguished at 01:28 a.m.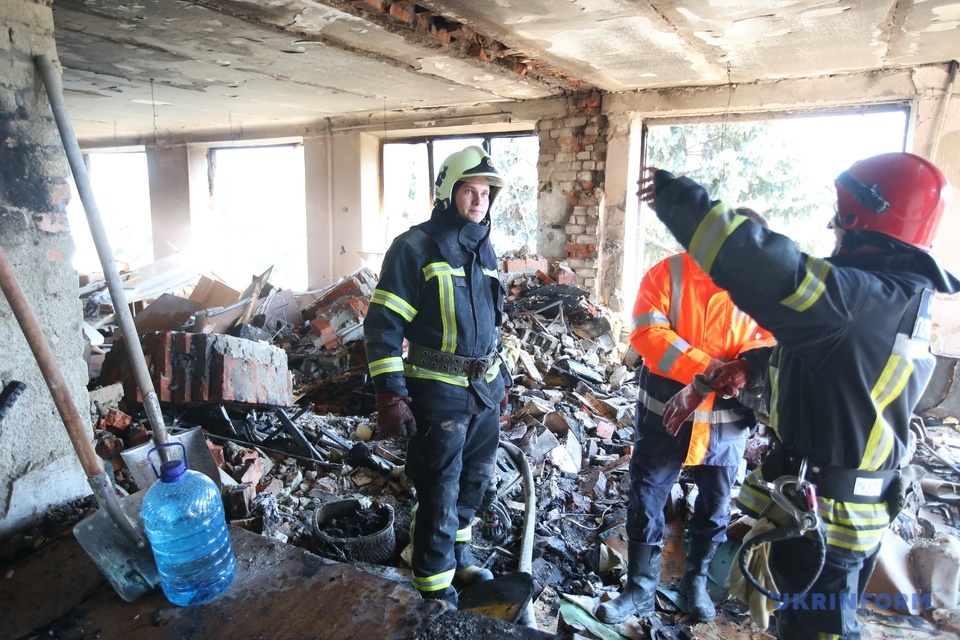 A reminder that over 50 educational institutions have been destroyed and hundreds damaged in Kharkiv Region since the Russian invasion started.
Photo: facebook.com/MNSKHARKIV
mk