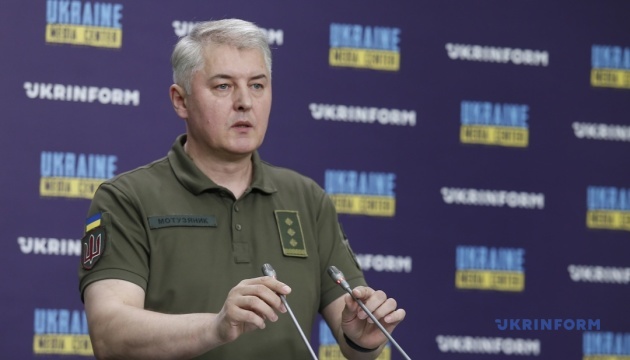 Defense Ministry: Ukraine sees no signs of Belarus preparing for offensive
To date, there are no signs of preparations for the second offensive from the territory of Belarus, but potentially such a threat persists, so the Ukrainian army keeps troops there.
"The threat from Belarus has never diminished. But in order to re-develop the offensive from the territory of this country, it is necessary to create a powerful offensive group. We have already seen this in the first weeks of the full-scale Russian invasion. It was because of the unfriendly actions of the Republic of Belarus that Russia reached the outskirts of Kyiv so quickly. But then a very powerful group was created. Now we do not see such a group," Oleksandr Motuzianyk, Spokesperson for the Ministry of Defense of Ukraine, said during the nationwide telethon, an Ukrinform correspondent reports.
At the same time, according to him, the enemy's actions force the Ukrainian side to keep troops on the border with Belarus.
"To date, Russia pursues the following tactics: the main focus is on Luhansk region, Donetsk region, the rest are constant shelling, distraction of our attention, restraint of actions of our units. In this way, they force us to keep troops there. We are well aware that as soon as we take the units away, they [the invaders] can carry out a second offensive. We do not see this in the near future, but we are forced to strengthen this direction," Motuzianyk stressed.
Currently, the Belarusian army numbers more than 60,000 people and will be increased by almost 20,000 personnel due to the creation of the southern operational command, he noted. Up to seven battalions – about 3,500-4,000 soldiers – are currently stationed on the border with Ukraine in Brest and Gomel regions. At the same time, Russian troops are quartered in a number of localities.
"Due to the fact that Belarus provides the Russians with all the logistics, it is possible that the Russians will be able to quickly redeploy additional reserves to the territory of Belarus. But they need to prepare for the offensive. As of today, we do not see this," Motuzianyk concluded.
ol