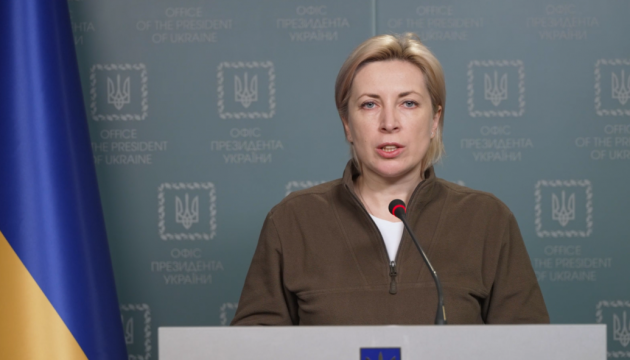 Invaders deport 1.2M Ukrainians to Russia - Minister
Russian invaders have already forcibly deported 1.2 million Ukrainian citizens to Russia.
This was announced by Deputy Prime Minister, Minister for Reintegration of the Temporarily Occupied Territories Iryna Vereshchuk, who spoke at a briefing at the Ukraine-Ukrinform Media Center.
"I have a figure of how many were deported in total, and it is slightly different from the one provided by the Russian side. But you understand that the Russian side never tells the truth… They say it's about almost 2 million people. Our intelligence shows that it is about 1.2 million people," Vereshchuk said.
She noted that 240,000 deportees were children, including 2,000 orphans.
Vereshchuk expressed hope that Ukraine would be able to get its citizens back home.