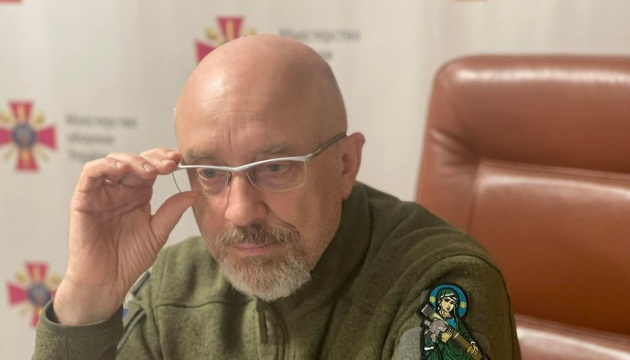 Ukraine planning to show destroyed Russian tanks in Europe
Ukraine is planning to show destroyed Russian military equipment in Warsaw, Berlin, Lisbon, and other cities in Europe.
Ukraine's Defense Minister Oleksii Reznikov said this in an interview with the Polish TV channel Polsat News, Ukrinform reports.
According to the minister, removing Putin from power in Russia will not end the war in Ukraine, as not only one person in Russia "hates Ukraine." He said that the entire Kremlin is pursuing an imperial policy, and Russian generals want to see their tanks in Lisbon.
"And we will help to ensure that Russian tanks are in Europe, but as scrap. We plan to hold exhibitions of destroyed Russian equipment. We will start with Warsaw, and then Berlin, Paris, Madrid and finally Lisbon," Reznikov said.
When asked about the exchange of prisoners of war, Reznikov noted that there is a possibility of releasing the Ukrainian military. According to him, the Russians are now adhering to the convention on the humane treatment of prisoners of war, but it is unknown whether this will continue.
Reznikov stressed that Ukraine is negotiating the release of Azovstal defenders.
Russia has been waging a large-scale war against Ukraine since February 24.