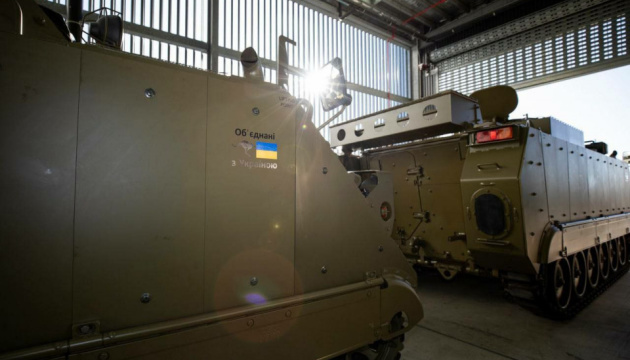 Australia sends first four M113AS4 APCs to Ukraine
The first four M113AS4 armored personnel carriers handed over to Ukraine by the Australian government have left the RAAF Base Amberley.
That's according to the Ministry of Defense of Australia, Ukrinform reports.
Loaded into a Ukrainian Antonov AN-124 aircraft, the four vehicles are the first of 14 M113AS4s to be provided by Australia, the report says.
The Australian government's military assistance package consists of over AUD 285 million worth of support including Bushmaster Protected Mobility Vehicles, M777 Howitzers; anti-armour weapons, ammunition, unmanned aerial systems and a range of personal equipment.
Prime Minister, The Hon. Anthony Albanese said the latest shipment of military assistance responds to a direct request by the Minister of Defence of Ukraine for additional vehicles and demonstrates Australia's sustained commitment to the people of Ukraine.
The M113AS4 Armored Personnel Carrier is a longstanding in-service ADF armored fighting vehicle capability, designed to transport infantry soldiers on the battlefield.