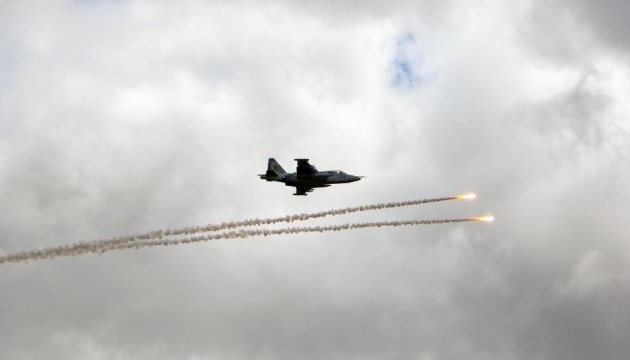 Ukraine's Armed Forces down Russian assault aircraft in Donetsk region, capture pilot
The Armed Forces of Ukraine shot down Russian Su-25 assault aircraft in Donetsk region and captured a pilot.
"In Donetsk region, the Ukrainian military used Igla portable air defense system to shoot down Russian Su-25 aircraft," the 72nd Separate Mechanized Brigade posted on Facebook.
Later, the Brigade published on Telegram a video showing how a Su-25 pilot ejected. The Brigade reported that the Russian was alive and injured due to landing. The pilot was given first aid.
As reported, from February 24 to June 18, the Armed Forces of Ukraine eliminated about 33,350 Russian service members.
ol