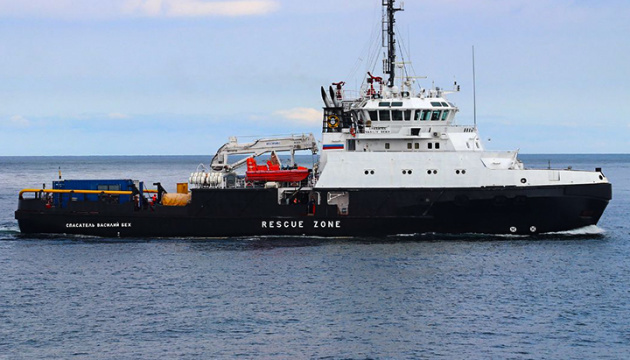 Russian tugboat hit by Ukrainian forces in Black Sea sinks
Russia's tugboat Vasily Bekh, hit by the Ukrainian military in the Black Sea on June 17, has sunk.
Maksym Marchenko, head of the Odesa Regional Military Administration, said this on Telegram, Ukrinform reports.
"This morning, our Navy struck the Black Sea Fleet's support vessel Vasily Bekh, equipped with a Tor air defense missile system. It later emerged that it had sunk," he said in a video address.
Marchenko expressed hope that the Ukrainian military would create in the Russian Black Sea Fleet an "underwater brigade of ships at the bottom of the Black Sea."
Earlier reports said that the Ukrainian Navy had struck the Vasily Bekh tug of the Russian Black Sea Fleet that was carrying supplies and soldiers to strengthen Russian presence on the occupied Snake Island.
Built at the Astrakhan shipyard, the Vasily Bekh tugboat with a displacement of 1,605 tonnes joined the Russian Black Sea Fleet in 2017.