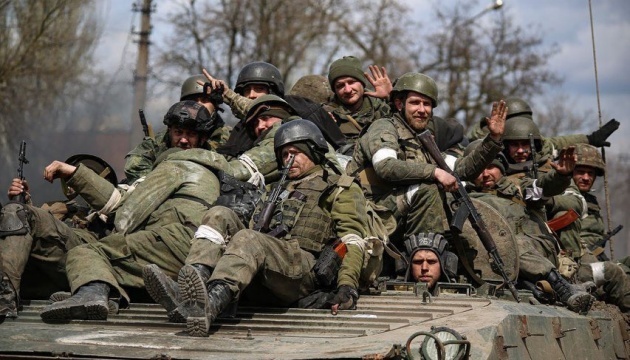 Russian soldiers, officers desert, trying to flee war in Ukraine - intercept
Both Russian soldiers and some commanding officers are desperately trying to flee the war in Ukraine.
That's according to the latest communications intercept, released by Ukraine's SBU security service, Ukrinform reports.
Some officers simply lay down their arms and leave their personnel to their own devices. That's according to a Russian soldier who spoke over the phone with his wife, as per the intercept.
"Our commanders left. Well, they didn't just leave, they left their weapons behind. They said: 'We will not go to war.' They will be swapped, and if they're not, we will be taken home," the soldier was heard saying, adding that one of the commanders had fled all the way to Russia.
The woman asked her husband not to run as it would be considered desertion. In turn, the man seems to realize that, as someone mobilized in the so-called "LPR," there is no official record of him being part of an invasion force.
"We are not on any lists, we're nowhere. Trust me ... As Commander Ushakov said, we are 'cannon fodder' here, a distracting maneuver. Nowhere, not even in Russia, is it recorded that we are here," the soldier said.
In this regard, the SBU said in a comment: "Now, on the example of his commanders, he knows the price of the myth that the Russians don't leave their men behind. On the contrary, they even leave the bodies of their dead. Meanwhile, the invaders' death toll is already over 33,000."