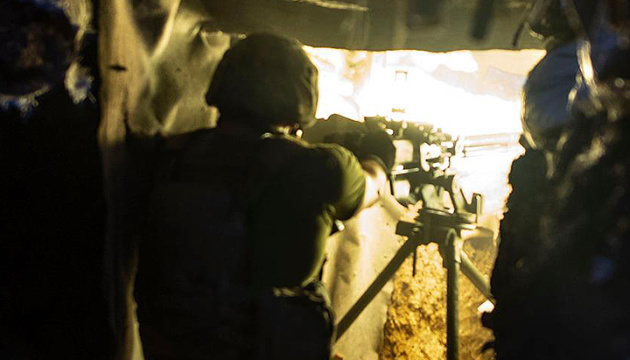 Ukraine's Armed Forces retaking villages near Izium
Ukraine's Armed Forces and territorial defense units are liberating villages on the outskirts of the captured city of Izium in the Kharkiv region.
Maksym Strelnyk, head of the Department of Youth, Sports and Image Projects at Izium City Council, told this to the Espreso television channel, Ukrinform reports.
"Fierce fighting continues in the Izium direction. Russian occupiers are also trying to advance towards the towns of Sloviansk and Barvinkove in order to encircle our troops in the area of the Joint Forces Operation. However, the Ukrainian Armed Forces and the Izium Territorial Defense Forces are holding out and even counterattacking the enemy on the flanks, liberating some settlements even on the outskirts of Izium. These are such villages as Spivakivka and Zavody, located on both banks of the Siverskyi Donets River," Strelnyk said.
He noted that the residents of the Izium district hope that the Ukrainian military will be able to gain a foothold on the recaptured borders and continue their counteroffensive, which will result in the liberation of Izium.
He said that the enemy is bringing reserves to the Izium district, but they are already demoralized. "Russian invaders are now constantly maneuvering, transferring some forces to the Sievierodonetsk and Lyman directions. Their reserves are coming in. Therefore, it is difficult to say exactly how many occupiers are on the Izium bridgehead. However, this is about 20-25 battalion tactical groups that pose a very serious threat to our army. However, the enemy in Izium is demoralized, while our army is fully motivated to continue its counteroffensive," Strelnyk said.