'We will definitely rebuild Ukraine': Zelensky shows destruction scale
President Volodymyr Zelensky published the photos of large-scale destruction in Ukrainian populated localities caused by Russian strikes and once again promised to rebuild Ukraine.
"We will definitely rebuild Ukraine. Streets and neighborhoods, peaceful cities and villages. We will heal bodies from wounds and souls from losses. All of this is not a synopsis of a fiction film. All of this is our reality and our future," the President posted on Telegram.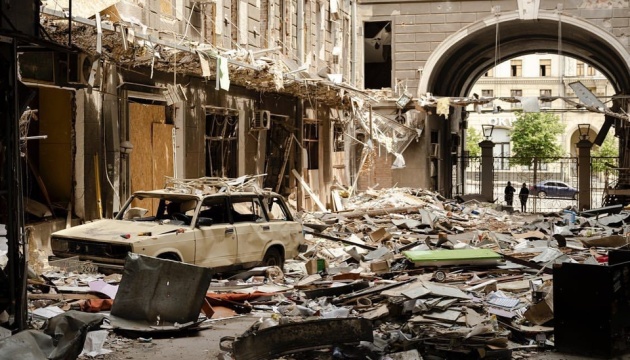 On February 24, Russia launched a new phase of the war against Ukraine – a full-scale invasion. Russian invaders shell and bomb Ukrainian cities, towns, and villages, torture and kill civilians. Ukraine's defense forces are fiercely resisting Russian troops. As of June 14, about 32,500 Russian personnel were eliminated.
ol