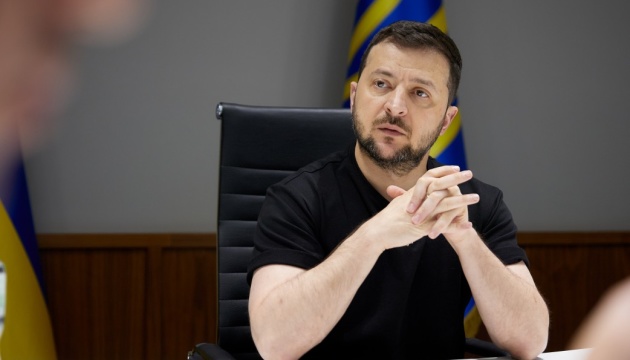 Russia may lose 40,000 troops in Ukraine in June - Zelensky
The key tactical goal of the Russian army in eastern Ukraine has not changed, and Russia will try to deploy reserves in the Donbas, but it may lose 40,000 of its troops already in June.
Ukrainian President Volodymyr Zelensky said this in a video address on Sunday, June 12, Ukrinform reports.
"The Russian army is trying to deploy reserve forces in Donbas. But what reserves can they have now? It seems that they will try to throw into battle poorly trained conscripts and those who were gathered by covert mobilization. Russian generals see their people simply as the cannon fodder they need to gain an advantage in numbers — in manpower, in military equipment. And this means only one thing: Russia can cross the line of 40,000 of its lost troops already in June. In no other war in many decades have they lost so much," Zelensky said.
He also added that Russia's key tactical goal has not changed as they are pressing in Sievierodonetsk, where very fierce fighting is going on, as well as outside Lysychansk, Bakhmut and Sloviansk.
Photo: President's Office