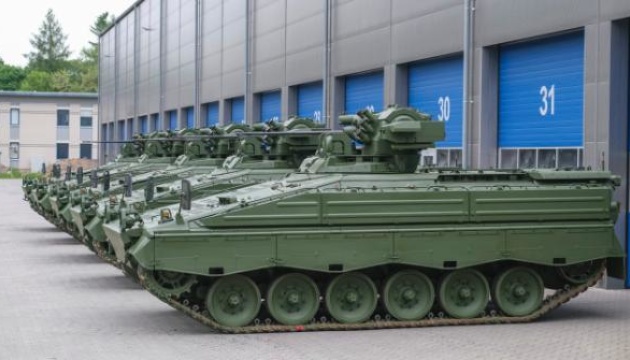 German concern ready to send Marder IFVs to Ukraine - Bild
Several Marder armored vehicles from the well-known German manufacturer Rheinmetall are ready for use and can be delivered to Ukraine immediately.
Armin Papperger, CEO of Rheinmetall, told this to the Bild am Sonntag news outlet, Ukrinform reports.
"We are repairing 100 Marder infantry fighting vehicles, and the first vehicles are ready," he said, adding that when and where these vehicles will be delivered to Ukraine depends on the federal government.
The cost of upgraded IFVs ranges from EUR 850,000 to EUR 1 million.
Kyiv has repeatedly called on Germany to supply Ukraine with battle tanks to be able to defend itself against Russian attacks. Military experts do not rule out that Germany is afraid of providing Ukraine with armored vehicles due to the alleged possibility of them being used inside Russia.
Photo: Marcus Prell