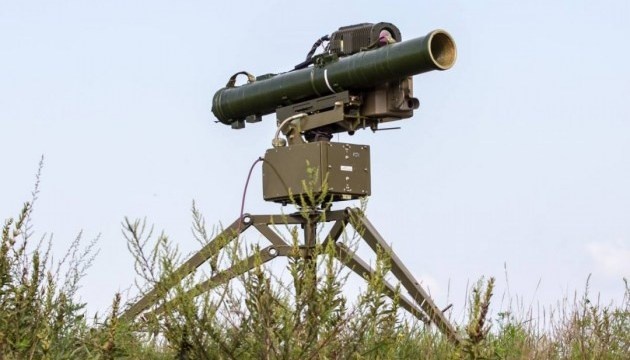 Ukrainian forces use Stugna-P missile system to destroy enemy APC and crew
In the Luhansk region, soldiers of the 24th Mechanized Brigade named after King Danylo have used a Stugna-P anti-tank missile system to destroy a Russian MT-LB multi-purpose armored tracked vehicle and the "reinforced" crew of the occupiers.
The brigade's press service said this on Facebook, Ukrinform reports.
"The occupiers have an interesting quest - to take a combat vehicle, load it with orcs inside and 5-8 more on top and head for a meeting with our operators of anti-tank missile systems. We are a hospitable people and the operators of a Stugna-P anti-tank missile system are happy to greet uninvited guests. Here, they are happy to meet an MT-LB with the occupiers, most of whom have already returned home in the right packaging (if they were lucky)," the statement said.
On June 10, the Ukrainian military from the Joint Forces Task Force repulsed 14 enemy attacks in the Donetsk and Luhansk regions, destroying four tanks, two artillery pieces, 11 armored combat vehicles, three motor vehicles, and an ammunition depot.