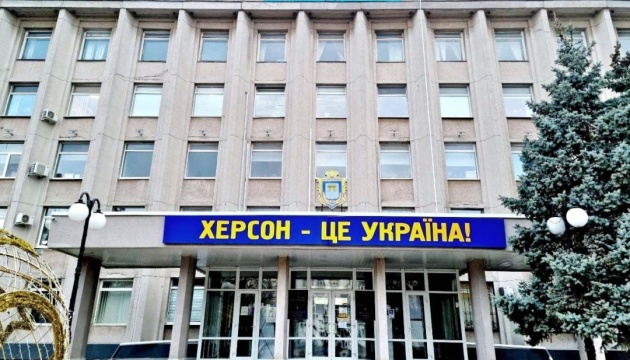 Kherson mayor: No Ukrainian signal, no jobs in occupied city
Russian invaders cut off Ukrainian mobile signal and broadband Internet in Kherson, while locals are losing jobs en masse.
Kherson Mayor Ihor Kolykhaiev wrote about this on Facebook, Ukrinform reports.
"Kherson has not had a Ukrainian mobile signal for more than a week. There is no Internet from Ukrainian providers. The companies that managed to stay afloat are already connected to the Crimean Internet, which blocks Ukrainian sites, Facebook, other social networks, etc. news. While we used to watch Ukrainian news on the Internet, today this opportunity is gone for the mass audience. A small share of users visit Ukrainian sites via VPN, but the majority of Kherson residents remain disconnected. Cafes and summer food courts, which we've always had plenty of, are now closed. Thousands have lost their jobs and their source of income," he said.
He added that there is a lot of Russian military equipment and Z-marked vehicles out on the streets, so it cannot be assumed that Kherson residents feel safe.
According to the mayor, the city has a lot of Russian products delivered, but locals complain about their poor quality. Many are forced to stand in long lines for Russian aid and social assistance because Ukrainian support is not yet available in the region.
Kherson residents need to constantly be aware of the content they have in their phones because if any "undesirable" information is found during an inspection at checkpoints, this will cause them trouble. There have been no safe "green" evacuation corridors since the first day of the war, the mayor adds.
Kolykhaiev noted that explosions are heard every day in what the invaders call "quiet Kherson." Sometimes windows and doors in city households tremble, while in suburbs an explosive wave may blow out windows. Despite all this, Kherson residents have enough faith that everything will return to normal.
As Ukrinform reported earlier, in Kherson, Russian invaders tore down Ukraine's coat of arms from the monument on the Alley of Heroes of Independent Ukraine.
In the region, invaders are blocking evacuations and abducting civilians, including journalists, community leaders, deputies, activists, anti-terrorist operation participants, farmers, and teachers. Resources are running out in the temporarily occupied territory of the region as businesses have halted operations.
Photo: Ihor Kolykhaiev, Facebook