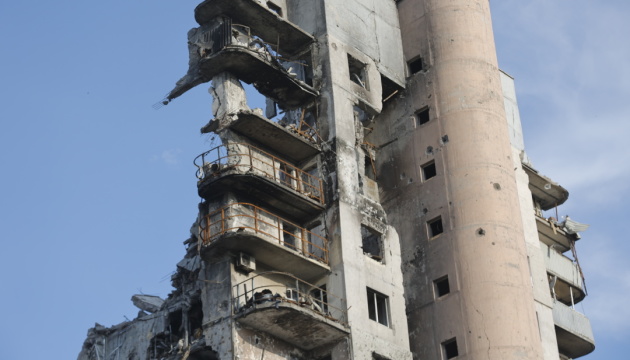 EU will help rebuild Mariupol after liberation, plan already being drafted
The European Union will help rebuild the city of Mariupol in Donetsk region after it is liberated from Russian invaders. A reconstruction plan is already being drafted.
"The European Union will help rebuild Ukrainian Mariupol. The plan for reconstruction after the de-occupation is already being drafted," the Mariupol City Council posted on Telegram with reference to European Commission President Ursula von der Leyen.
The city council quotes the President of the European Commission who said that the EU would restore Ukraine. "We must do so and we will do it because it is our moral obligation," Ursula von der Leyen said.
It is noted that the city will be reconstructed in line with New European Bauhaus – a creative initiative that connects the European Green Deal to the living spaces.
"We do not waste our time and we already draft a large-scale plan to revive Mariupol. The occupiers have shown the power of destruction, and we with the support of all countries of the civilized world will show the power of development, unity and solidarity. Mariupol is a city of heroes, an example of resilience and struggle, and it deserves to become a symbol of the revival of peace," said Mariupol Mayor Vadym Boychenko.
Temporarily captured Mariupol experiences one of the biggest humanitarian disasters caused by Russia's aggression. The city was almost completely destroyed by enemy shelling.
Today Mariupol has no normal power, water and gas supplies. About 22,000 civilians have been killed since the Russian invasion began. More than 100,000 people remain in the blocked city. There is a threat of ecological and epidemic disasters.
ol