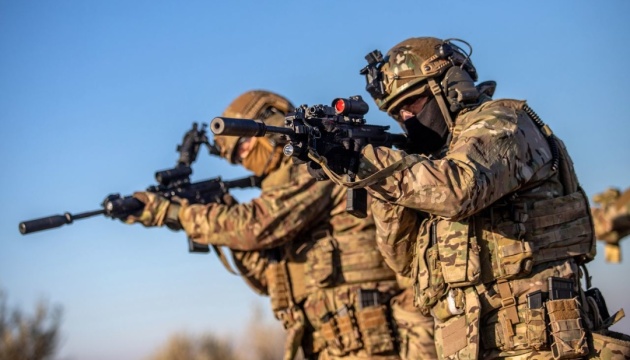 Russia's progress near Izium stalled after Ukraine Army's successful maneuvers – UK Ministry of Defence
Russia's progress on the Izium axis had remained stalled since April, after Ukrainian forces made good use of the terrain to slow Russia's advance.
The relevant statement was made by the United Kingdom Ministry of Defence on Twitter, an Ukrinform correspondent reports.
According to the ministry, Russia has likely attempted to reconstitute EGF after they suffered very heavy casualties in the failed advance on Kyiv, but its units likely remain understrength.
Meanwhile, Russia likely seeks to regain momentum in this area in order to put further pressure on Sievierodonetsk and advance deeper into Donetsk Region.
A reminder that, between February 24, 2022 and June 9, 2022, Russia's total combat losses in Ukraine reached about 31,700 troops.
mk