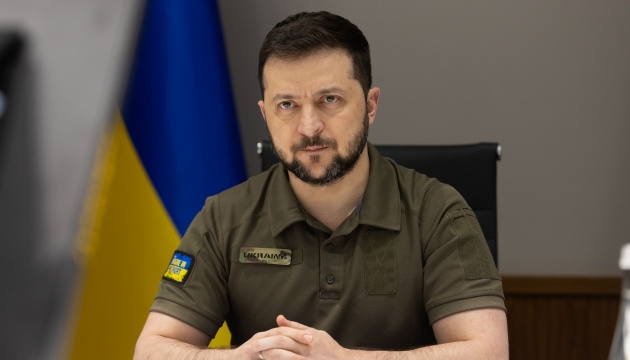 President of Ukraine: Weapons and sanctions are vaccine against COVID-22 brought by Russia
Ukrainian President Volodymyr Zelensky has called Russia's full-scale war against Ukraine COVID-22 and noted that weapons and sanctions are a vaccine against it.
The relevant statement was made by Ukrainian President Volodymyr Zelensky in his speech during the TIME100 Gala, an Ukrinform correspondent reports.
"Weapons and sanctions are also a vaccine. A vaccine against COVID-22 brought by Russia. Hatred is a virus, and it's even more deadly than COVID-19," Zelensky said.
In his words, a virus of the Russian aggression is spread through propaganda. Thanks to the impunity for murderers; thanks to Russian oil, which is still on the global market; thanks to money that is still flowing between the global financial system and Russian banks; thanks to the big companies, which still believe that there is "still not enough blood on the money from the Russian market".
In this regard, the President of Ukraine stressed that tens of thousands of people had died and millions had been forced to flee their homes because of this war.
"When hatred knocks on your door, will you be ready? Will any face mask protect you from the Russian COVID-22? And why is the vaccine against it – weapons and sanctions – so difficult to get in sufficient quantities? Why do some countries pretend as if COVID-22 does not exist, just like conspiracy theorists for whom there was no COVID-19? Why do some people learn nothing even from blood and death?" Zelensky added.
A reminder that, on February 24, 2022, Russia unleashed an unprovoked full-scale war against Ukraine. Russian troops are shelling and destroying the key infrastructure facilities, launching missile and air strikes on Ukrainian cities and villages.
mk