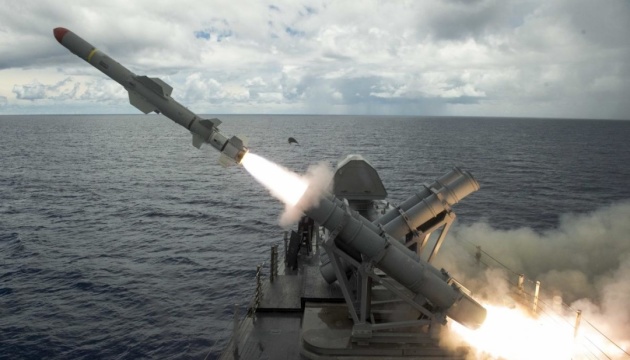 U.S. working with partners on supply of anti-ship missiles to Ukraine
U.S. President Joe Biden's administration is working with international partners to provide Ukraine with effective anti-ship missiles to protect its maritime borders in the face of Russian aggression.
This was stated by a senior White House official in response to an inquiry from the Voice of America's Ukrainian service, Ukrinform reports.
The U.S. supports Ukraine and works to help it improve its coastal defenses, the official said, adding that, as part of these efforts, the administration is providing Ukraine with unmanned coastal defense vessels, and also working with allies and partners to provide Ukraine with anti-ship missiles and systems.
The official stressed that the American side maintains constant contacts with Ukraine to meet the embattled nation's most pressing needs.
The administration spokesman also stressed that the United States remains the largest provider of security assistance to Ukraine.
As Ukrinform reported, on June 1, the United States announced a new package of defense aid to Ukraine. Last month, both houses of Congress passed, and the president approved legislation allocating $40 billion to support Ukraine and other countries affected by Russian aggression.
Photo: US Navy