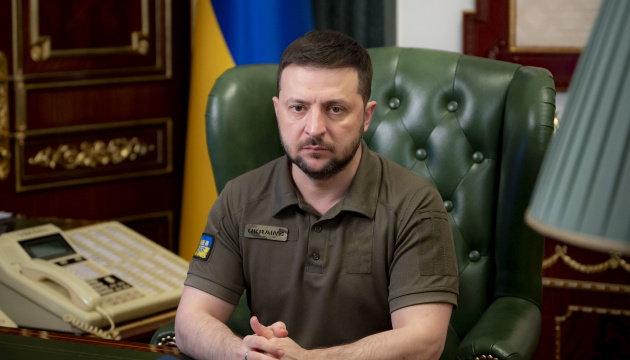 Zelensky about victory on battlefield: We need tenfold advantage over enemy for advance
Ukraine's victory in the war must be achieved on the battlefield, and Ukrainian forces need a tenfold advantage over the enemy for their advance.
According to Ukrinform, Ukrainian President Volodymyr Zelensky said this in an interview with the Financial Times.
"Of course, [our] victory must be achieved on the battlefield. […] To advance, our units need over a tenfold advantage over enemy forces. We certainly have a stronger motivation than the Russians, but we are inferior in military equipment, so there is no opportunity to advance. And until we have it [the equipment], it will be very difficult for us, and we will suffer more losses and suffering. My priority is people," Zelensky said, urging to support Ukraine with weapons.
According to him, moving Russian troops back to their positions before February 24 will mean a "serious temporary victory" for Ukraine, but full sovereignty over its territory remains the ultimate goal.
According to Zelensky, the sanctions have not affected Russia's position significantly, so only strengthening them will make Russia sit down at the negotiating table without any ultimatums.
When asked about statements by "some countries" about the need to achieve a ceasefire, Zelensky said that any agreement cannot be reached without Ukraine at the negotiating table, just as there can be no ceasefire without determining conditions, namely the cessation of Russia's offensive.
"First of all, how can we achieve a ceasefire on the territory of Ukraine without listening to the position of our country? […] This is very surprising," Zelensky said.
Photo: President's Office