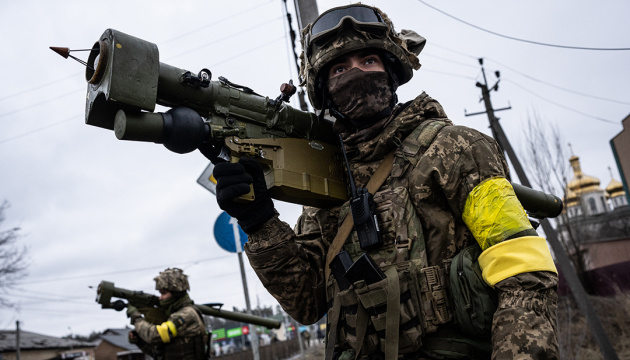 Ukrainian troops strengthen positions in Siverodonetsk, holding ground - mayor
In Siverodonetsk, Luhansk region, the situation is currently stable, the Armed Forces of Ukraine have strengthened their positions and are holding their ground in the city against the Russian onslaught.
Siverodonetsk Mayor Oleksandr Striuk reported the news on the air of the national telethon, according to an Ukrinform correspondent.
"The situation in Siverodonetsk is stably difficult. Our Armed Forces have strengthened their positions, holding the city and the ground they have regained. But at the same time, the fighting does not subside. The orcs are deploying more and more forces, plenty of artillery units are concentrated here, lots of equipment. The enemy is carrying out assault attempts, trying to push their way forward, while we are stopping them," the mayor said.
He stressed that the Ukrainian Armed Forces "are doing their best" to defend the city.
According to Striuk, the invaders seek to achieve at least something, to gain at least some significant victory, because Siverodonetsk is the administrative center of Luhansk region, so "it has a symbolic meaning," just as the actual regional center.
As reported, Russian troops are trying to establish full control over Luhansk and Donetsk regions, but to date this goal has not been achieved. Fighting has been ongoing in Siverodonetsk for some time now.