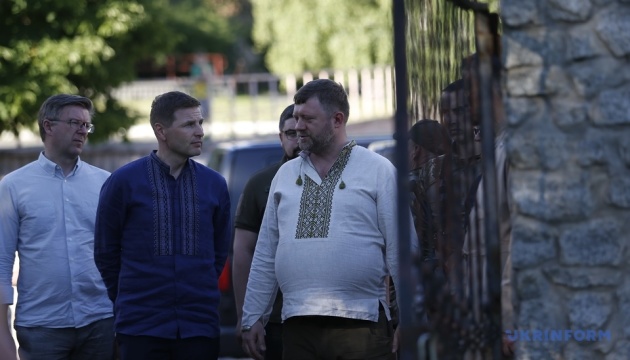 Estonian delegation visits war-torn Zhytomyr and Kyiv regions
First Deputy Chairman of the Verkhovna Rada of Ukraine Oleksandr Korniienko, First Vice-Speaker of the Riigikogu of Estonia Hanno Pevkur and a delegation of Estonian politicians have visited the town of Malyn in the Zhytomyr region and the towns of Bucha and Irpin in the Kyiv region, according to an Ukrinform correspondent.
"It's one thing to see photos and read the news in the media, and it's quite another thing to come and see for yourself what happened. Speaking of my impressions, of course, I don't have enough words to express everything I feel," Pevkur said.
He said that Estonia would help Ukraine rebuild the destroyed infrastructure.
"I want us together - Estonia, Ukraine and other countries - to remember what happened, but also to work on the future. With this rebuilding, we want to give Ukraine hope that its partners will be there not only yesterday and today, but also in the future," Pevkur stressed.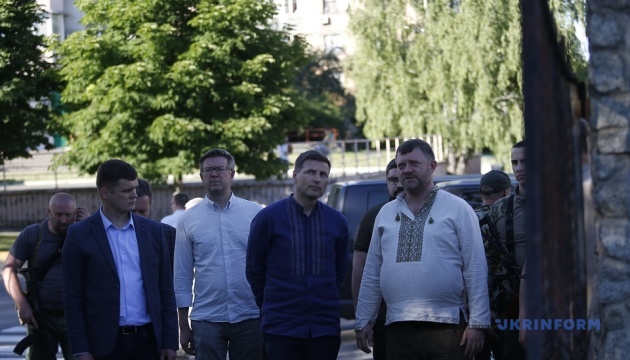 Kornieenko, in turn, thanked the Estonian delegation for the visit and support of the state.
In the Zhytomyr region, the politicians got acquainted with the infrastructure affected by Russian attacks. In particular, they visited the cardboard and paper mill, the Church of the Intercession of the Blessed Virgin, the Malyn Children's School of Arts and the fire and rescue unit.
In the Kyiv region, the officials visited the mass graves of civilians killed by Russian invaders, the churches of the Holy Apostle Andrew the First-Called and All Saints in Bucha, as well as the Irpinsky Lypky residential complex in Irpin that was damaged by Russian missile and air strikes.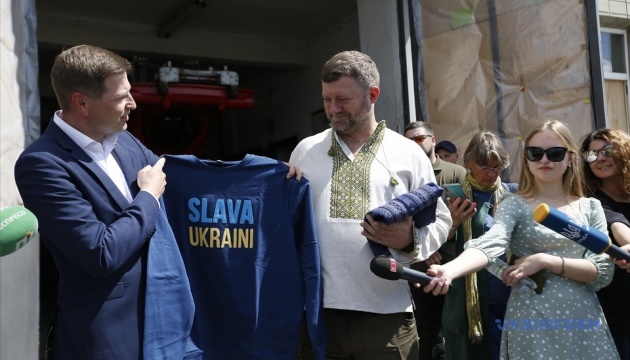 In February-March, the Kyiv region was partially captured by Russian invaders. In early April, Ukraine's Armed Forces liberated the region.
At the beginning of the Russian invasion of Ukraine, Russian troops captured four villages in the Narodychi territorial community in the Zhytomyr region. The Malyn, Narodychi, Korosten and Ushomyr territorial communities were hardest hit by enemy shelling in the region.
The Government of Estonia has a list of 15 facilities in the Zhytomyr region that need to be rebuilt due to Russian aggression.