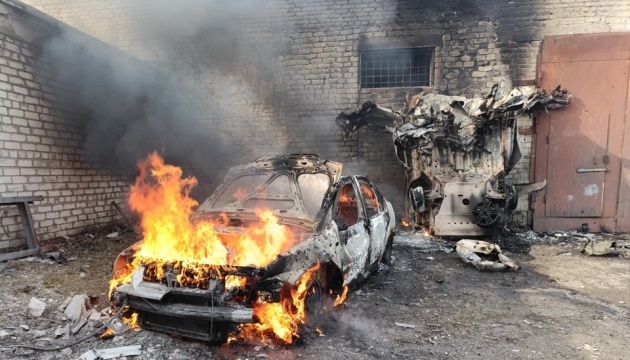 Kadyrovites suffering losses in Siverodonetsk as Ukrainian forces push invaders back - Haidai
The enemy is drawing up reserves to capture Siverodonetsk, Luhansk region, while suffering huge losses in the process. Ukrainian defenders are gradually pushing the invaders back.
That's according to Serhiy Haidai, the head of the Luhansk Regional Military Administration, who spoke at the UA Razom telethon, an Ukrinform correspondent reports.
"The situation remains difficult in the region as a whole, and hostilities are now focused on Siverodonetsk as the Russian army is throwing all its forces, all its reserves in this area. They had previously managed to capture most of the city, but now our forces have moved them back as the enemy is really suffering huge losses," said the head of the region.
He noted that the Chechen ethnic units of the invading force, the so-called Kadyrovites, usually avoid engaging in frontline firefights but in Siverodonetsk they may have believed their own lies that the city is already theirs, so they went into the city, so even the Kadyrovites have some losses there.
According to Haidai, the Russians are blowing up bridges "so that we cannot provide reinforcements to our guys who are defending Luhansk region."
"Indeed, they fear that the success of our defenders will develop. And this can be done just in time to supply ammunition, weapons, reinforcements, that is, manpower reserves. This is the first thing they are afraid of," the head of the administration stressed.
He stressed that that Luhansk region is now an outpost that restrains the enemy's onslaught.
As reported, Russian forces are trying to establish full control over Luhansk and Donetsk regions, but to date this goal has not been achieved. Fighting has been going on in Siverodonetsk for some time now.