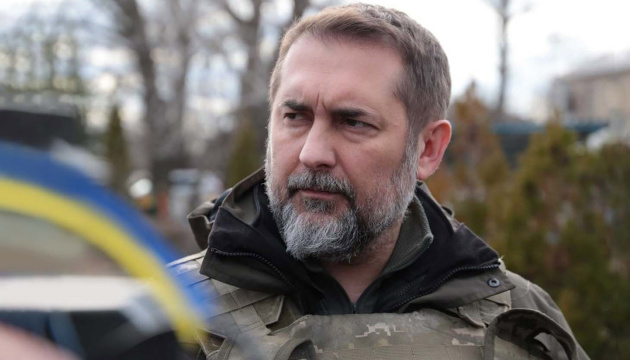 Ukraine Army retakes 20% of Sievierodonetsk, controls half of city - Haidai
Ukraine's Armed Forces have recaptured 20% of the city of Sievierodonetsk in eastern Ukraine, with Russian troops controlling about half of the city.
Serhii Haidai, head of the Luhansk Regional Military Administration, said this in a Facebook post, according to Ukrinform.
Haidai said that the invaders earlier seized about 70% of Sievierodonetsk, but now they lost 20% of the city.
"The Russians will not be able to take the region in two weeks, as predicted by British intelligence," he said.
According to Haidai, the Russian army suffers significant losses in the regional center. "And the 'Donetsk People's Republic' refuses to fight for the 'Luhansk People's Republic'," he said.
Haidai noted that Ukraine needed long-range artillery in order to push back the enemy and "the invaders' infantry will then run to the border."
Earlier reports said that Russian troops are trying to establish full control over the Luhansk and Donetsk regions, but to date this goal has not been achieved.