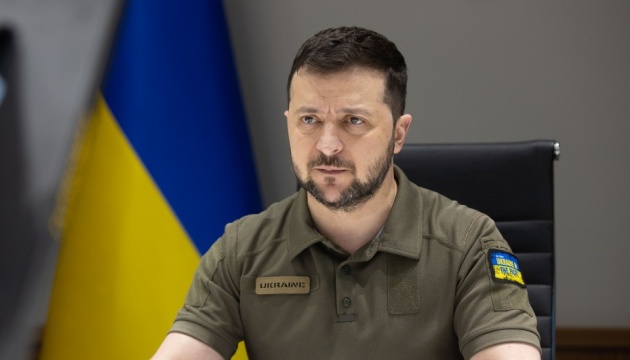 Zelensky: Russia creates serious threat to water potential of part of Europe
The Russian Federation has created a serious threat to the water resources of a part of Europe.
"One of the most important targets for the Russian army in Ukraine today is bridges across rivers. There are occasions when the Russian army strikes missiles three times at the same bridge to completely destroy it. It is impossible to overestimate the threat that Russian aggression has created for the water potential of our entire part of Europe - the center and east, the Black Sea basin," President of Ukraine Volodymyr Zelensky said, addressing the GLOBSEC International Security Forum in Bratislava.
He noted that fighting in Donbas had created a threat of groundwater pollution since 2014. If the flooding of coal mines in Donbas continues – including at the Yunkom mine, where an underground nuclear explosion took place in 1979 – poison and even radioactive contamination can get not only into the rivers of Ukraine but also into the Black Sea and the Sea of Azov.
While informing the partners about security challenges related to Ukrainian waters, the President also mentioned Russia's blockade of Ukrainian ports. The world is on the brink of a food crisis because of this act of Russian aggression, he stressed.
As reported, Russia has blocked all ports and trade routes through which Ukraine exports grain to the world. About 20 million tonnes of grain remain stuck in Ukrainian ports.
ol