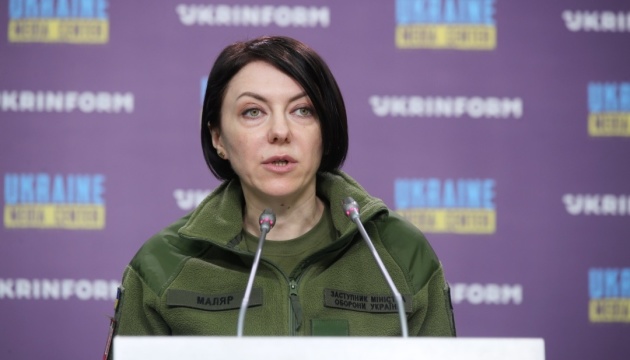 Russia ups production of firearms, missiles - Ukraine's defense official
Russia is preparing for a long war and is trying to act in Ukraine in line with the Syrian scenario.
This was stated by Deputy Defense Minister Hanna Maliar, who spoke at a briefing at the Ukraine-Ukrinform Media Center.
"Russia's key goal is to destroy Ukrainian statehood. Russia isn't ready to abandon any of its goals and is preparing for a protracted war ... We see that they are moving to intensified production of firearms and missiles. In recent weeks, we have seen a greater concentration of missile strikes in eastern and southern Ukraine, but at the same time Russian missiles are reaching all corners of our country," said Maliar.
She also stressed that the exercises in Belarus, shelling of Sumy and Chernihiv regions from the Russian territory, and the situation in Transnistria are likely to be part of Russia's plan to prevent Ukrainian troops from regrouping for effective defense.