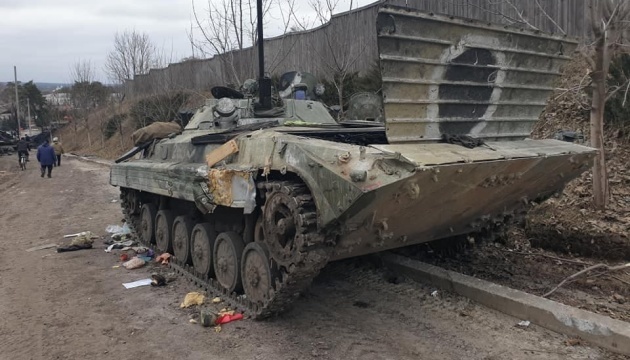 Russians fooled us, throwing us to the front lines," drafted "DPR" reservists complain - intercept
In a phone call intercepted by the GUR, Ukraine's military intelligence, a "DPR" militant talks about the attitude of Russian forces towards the "voluntarily mobilized" soldiers from the occupied parts of Donetsk region.
This was reported by the Main Intelligence Directorate of Ukraine's Defense Ministry on Telegram, according to Ukrinform.
The "DPR" militant told his acquaintance, a Russian military serviceman, about the protests that unfolded in the 115th Battalion of the invaders' army: "An order has been issued to let students go. Their mothers and friends came and staged protests."
He says about the attitude of the occupying army towards the "mobilized" soldiers from the "DPR": "We were told: 'You are not reservists. You're volunteers. Everyone who came here is a volunteer.'"
The Russian interlocutor responded by saying that many people in Russia are also unwilling to take part in the war: "We also have plenty of those here at the airport with self-inflicted wounds and injuries. Also, no one wants to go there."
As reported by Ukrinform, Deputy Minister of Defense of Ukraine Anna Maliar noted issues with motivation observed among those drafted in the occupied parts of Ukraine's Luhansk and Donetsk regions. These problems are even greater than those in the Russian army.