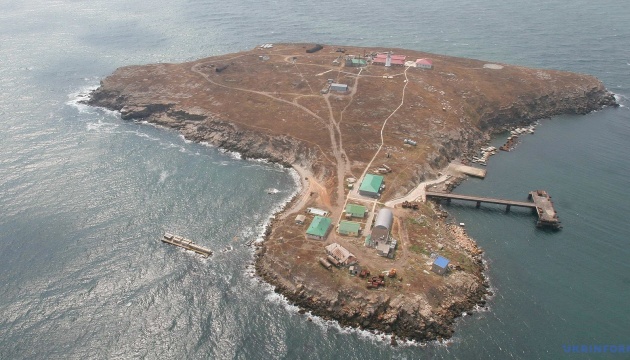 Russia sends additional units to Snake Island, transfers two S-300 divisions to Crimea
Russian troops continue to strengthen the bridgehead on Snake Island by sending three Russian Black Sea Fleet boats there.
Serhii Bratchuk, spokesman for the Odesa Regional Military Administration, said this on Telegram, Ukrinform reports.
"There was no shelling in Odesa and the Odesa region on the night of May 31. [Ukrainian] defense forces are performing combat missions. In the Black Sea, the enemy has reduced the number of ships, with one cruise missile carrier currently on duty there. Meanwhile, Ukraine is being armed with missiles that will help drive the ruscists out of the north-western part of the Black Sea, as well as from the temporarily occupied Crimea and the south-eastern regions," Bratchuk said.
According to him, the enemy is attempting to strengthen its bridgehead on Snake Island, where it is sending additional units of the Russian Black Sea Fleet, and to transfer two divisions of S-300 anti-aircraft missile systems to the Crimean peninsula.
"These are attempts to strengthen control over the north-western part of the Black Sea. This once again refutes Russia's claims about so-called 'humanitarian grain corridors' to unblock the port of Odesa. You can't believe a single word from Russia: they lied, they are lying and they will be lying," he said.
Earlier reports said that Russian invaders had deployed about 15 pieces of military equipment on Snake Island, with two Russian ships staying near the island.