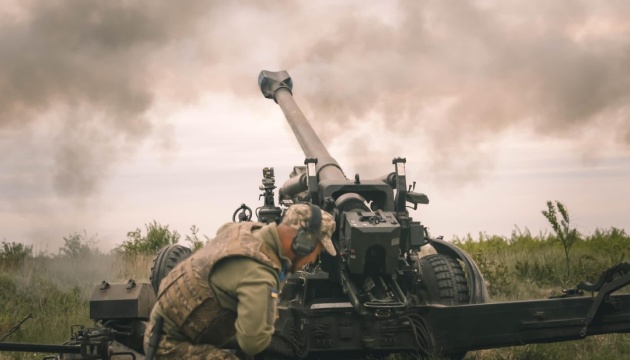 Enemy enters outskirts of Sievierodonetsk – Haidai
Russian troops have entered the north-eastern and south-eastern outskirts of Sievierodonetsk, leaving two civilians killed and five injured.
The relevant statement was made by Luhansk Regional Military Administration Head Serhii Haidai on Telegram, an Ukrinform correspondent reports.
According to Haidai, heavy battles are raging for Sievierodonetsk and Lysychansk.
"The enemy has involved all kinds of weapons and is using aviation. However, the Ukrainian military are firmly keeping the defense to prevent the enemy from advancing deeper into the territory of Ukraine. Two Sievierodonetsk residents were killed with Russian shells, and five more injured. Most of them are from the same residential quarter in the old part of the city. They were cooking food in the yard, as the shelling suddenly began. Two Syrotyne residents were seriously injured. All the injured received first aid and were taken to hospitals in Donetsk Region," Haidai noted.
On May 29, 2022, at least 12 houses were destroyed in Sievierodonetsk, 18 – in Lysychansk, 10 – in Vrubivka, three – in Zolote, two – in Nyrkove, two – in Mykolaivka, two – in Viktorivka.
Russian troops are transferring ammunition and military equipment to the Sievierodonetsk direction in large quantities, Haidai stressed.
Over the past day, the Ukrainian military have repulsed 14 enemy attacks, destroying two Russian artillery systems, 11 armored fighting vehicles and 10 motor vehicles. The Ukrainian anti-aircraft defense units shot down two cruise missiles and three KUB UAVs.
Photo: Luhanshchyna.ua
mk