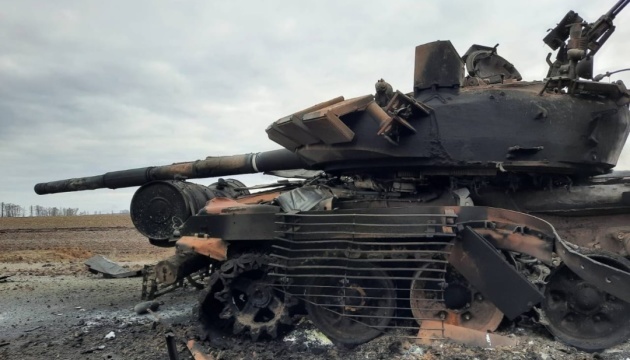 Ukraine destroys about 30% of Russia's modern tanks - Ministry of Internal Affairs
The Russians lost about a third of their modern tanks in the war with Ukraine.
According to Ukrinform, this was announced by the adviser to the Minister of Internal Affairs of Ukraine, Viktor Andrusiv, on Channel 24.
"Before the war with Ukraine, Russia had about 3,000 modern tanks in its arsenal, and now more than 30% have already been destroyed by our defenders in three months of war. Well, in six months this figure will only increase," said the adviser to the Interior Minister.
According to the official, T-34 tanks, which Russia can take from long-term storage for the war with Ukraine, "will not drive far."
As Ukrinform reported, Russia is sending obsolete T-62 tanks to the front lines in Ukraine, which indicates a shortage of modern and combat-ready equipment.