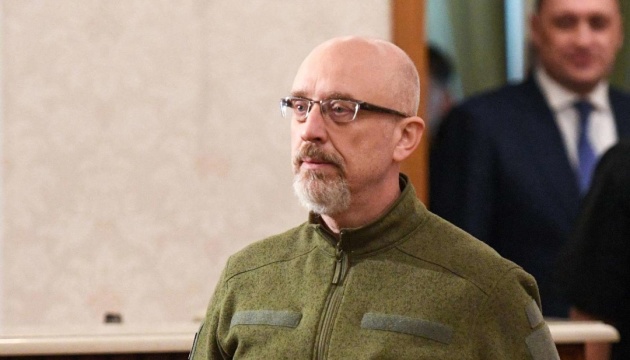 Ukraine gets upgraded variant of M109 howitzers - Reznikov
An upgraded variant of the M109 self-propelled howitzer has already arrived in Ukraine.
Ukraine's Defense Minister Oleksii Reznikov said this on Facebook, according to Ukrinform.
"I am glad to announce the news - our 155 mm artillery fleet is being replenished. Ukraine has already received an upgraded variant of the M109 howitzers. It is high-quality equipment. And its receipt was the result of cooperation between several countries," Reznikov wrote.
The minister recalled that Ukrainian defenders are already using three types of 155 mm artillery on the front line - M777s, FH70s, and CAESARs.
He also added that the coastal defense of Ukraine will not just be strengthened by Harpoon anti-ship missiles - they will be used by trained Ukrainian crews.
"I am confident that the fighting brotherhood of the Harpoons and our Neptunes will help liberate and make our Black Sea safe again and ensure the reliable protection of our Odesa," Reznikov wrote.
He recalled that the provision of these missiles was also the result of cooperation between several states, which allowed Ukraine to receive Harpoons from Danish partners with the participation of British friends.
In addition, according to Reznikov, Ukraine has recently received more than 100 American UAVs of various types.