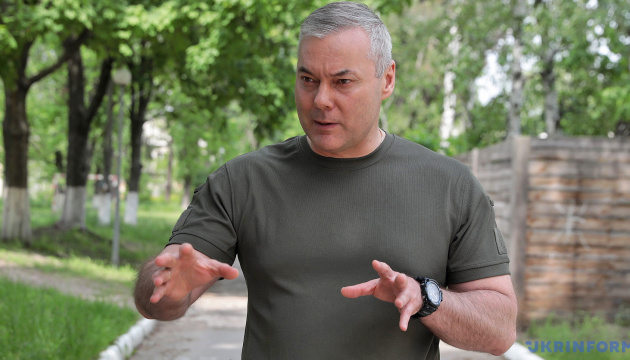 Ukraine's Armed Forces fortifying defense lines in Kharkiv, Zaporizhzhia regions - Nayev
The situation in the areas of hostilities remains difficult, but it is controlled by the Ukrainian Armed Forces.
The Commander of the Ukrainian Defense Forces, Lieutenant General Serhiy Nayev, said this in a video posted to Facebook, according to Ukrinform.
While visiting Ukrainian positions, Nayev noted that Ukrainian forces are fortifying their defense lines in the Kharkiv and Zaporizhzhia regions.
In the Donetsk region and especially in the Luhansk region, the enemy is increasing its forces and resources every day and night in order to carry out the task of reaching designated areas with further efforts to encircle Ukrainian troops.
"The military command is taking comprehensive measures to adequately respond to these intentions of the enemy. Our defenders, at the cost of their own lives and health, are deterring enemy attacks and doing everything necessary to keep control of those parts of the front line where the enemy continues to accumulate additional forces and resources," Nayev said.
He stressed that the Ukrainian military is fulfilling its military duty with honor, "because the truth and great strength of spirit are on our side."